Freedom to explore and make mistakes is something not many students get the opportunity to do in a virtual environment. We developed this concept for the education and safe exploration of Technology and Cyber Forensics. With our "Lab-in-a-Box" solution, you can push your system to the absolute limit and have confidence that you are safe and secure in a revivable environment.
"Until you have experienced something like this, you don't realise just what can happen, just how serious it can be."
"I had no intuitive idea on how to move forward."
Maersk CEO Soren Skou on how to survive a cyber attack – Financial Times, 14th August 2017
"I don't think anything is getting better, that much is pretty clear."
Troy Hunt – Security researcher who maintains "Have I Been Pwned?" – 28th July 2016
"Cyber war takes place largely in secret, unknown to the general public on both sides."
Noah Feldman – Host of the podcast "Deep Background" and professor of law at Harvard University.
"My message for companies that think they haven't been attacked is: You're not looking hard enough."
James Snook, deputy director in the office for cyber security,
Government cabinet office, London – April 2016
"We face cyber threats from state-sponsored hackers, hackers for hire, global cyber syndicates, and terrorists. They seek our state secrets, our trade secrets, our technology, and our ideas – things of incredible value to all of us. They seek to strike our critical infrastructure and to harm our economy."
James Comey – Former director of the FBI
Mark Zuckerberg's password, as revealed after data breach – 6th June 2016
EXECUTIVE ORDER ON CYBERSECURITY WORKFORCE
On May 11, 2017, the President of the United States issued the Executive Order on Strengthening the Cybersecurity of Federal Networks and Critical Infrastructure. In part, the order states that it is the policy of the United States "to support the growth and sustainment of a workforce that is skilled in cybersecurity and related fields as the foundation for achieving our objectives in cyberspace." Consequently, the Secretary of Commerce and Secretary of Homeland Security are directed to:
1) "assess the scope and sufficiency of efforts to educate and train the American cybersecurity workforce of the future, including cybersecurity-related education curricula, training, and apprenticeship programs, from primary through higher education"; and
2) "provide a report to the President with findings and recommendations regarding how to support the growth and sustainment of the Nation's cybersecurity workforce in both the public and private sectors."
The National Initiative for Cybersecurity Education (NICE) is an organization within the National Institute of Standard and Technology.
The mission of NICE is to energize and promote a robust network and an ecosystem of cybersecurity education, training, and workforce development.
NICE fulfills this mission by coordinating with government, academic, and industry partners to build on existing successful programs, facilitate change and innovation, and bring leadership and vision to increase the number of skilled cybersecurity professionals helping to keep our Nation secure.
The NICE Strategic Plan is the result of engagement and deliberation among NICE partners in government, academia, and industry. The overall intent of the Strategic Plan is to provoke a national conversation and guide action on how to address the critical shortage of a skilled cybersecurity workforce.
CyberExplorations supports the mission end efforts of NICE.
The Ones That Make It Happen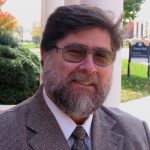 GLENN S. DARDICK, PHD, CCE, CCFP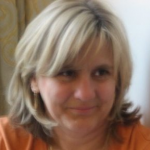 V.P. MARKETING AND ACCOUNT SUPPORT

DIRECTOR OF TECHNOLOGY AND SALES